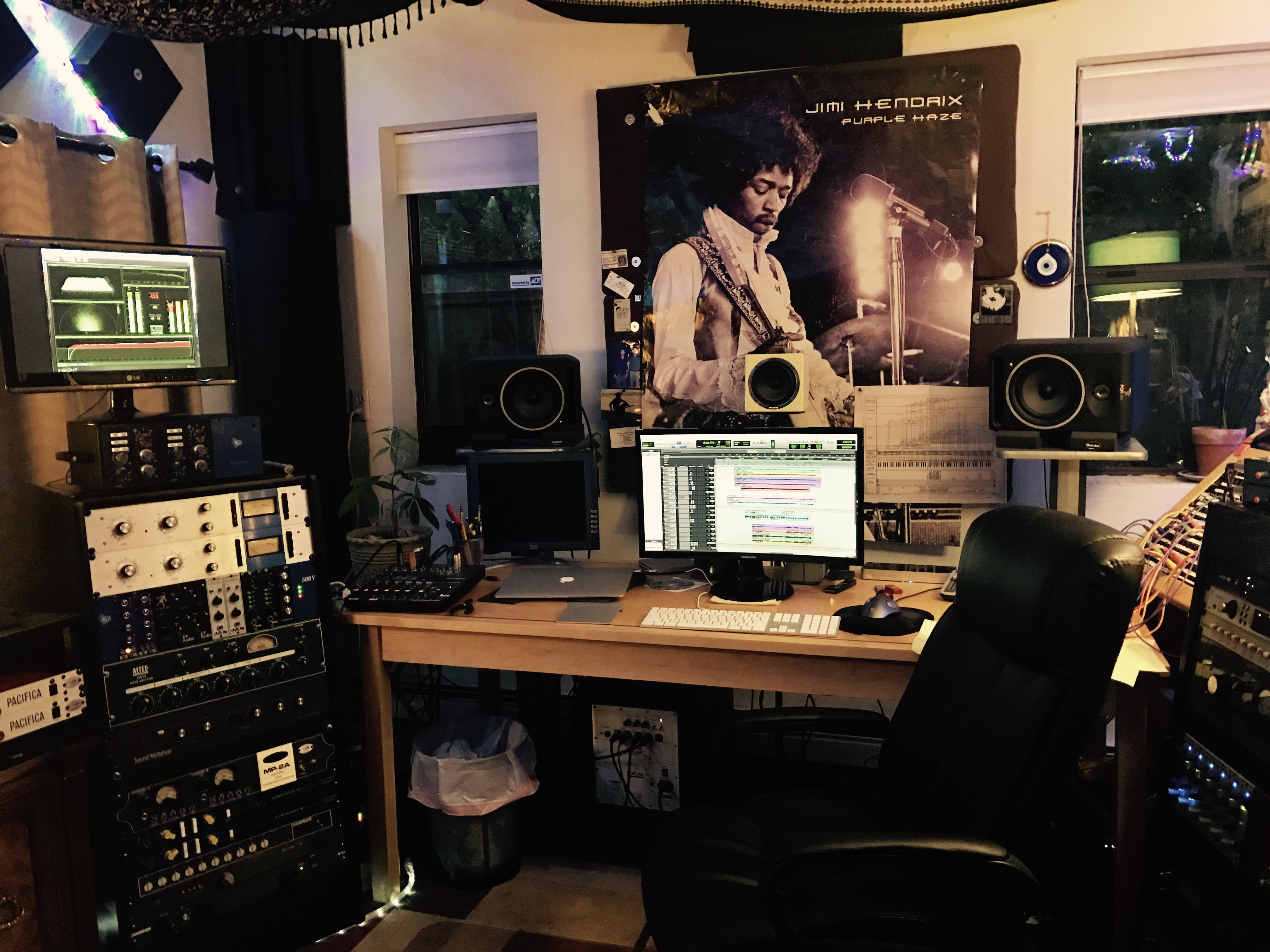 I use a ProTools rig, with plenty of analog outboard gear and ribbon, dynamic & tube condenser microphones. The studio features 24 channels of I/O and it's a great tracking studio with a 450 sq/ft dead room and a open sounding live room with an 11 foot viga wood ceiling.  These two rooms give the option of tight or "roomy" sounds.  There is a dedicated control room with separation between all the other rooms. There are furnished extra rooms that can be used for amplifiers or for band members to nap or chill out in.
The studio can be used for mixing as well. There are a variety of plug-ins including UAD, Soundtoys, Isotope, etc… I have a summing mixer to make mixing through the outboard easier.
The studio philosophy is that there is merit in both new and old gear. Recording to a digital format combines the flexibility of easy editing and modern workflow.  The analog gear gives it's vibe & mojo to each track .
On a per case basis, I rent the studio to outside engineers. A project can either rent the physical space sans equipment using a mobile rig or rent the physical space along with the recording equipment.  Rates vary depending on what is desired.
For Voice-Over, visit my Inertia ADR studio.  This studio was purpose built for that.
Contact me for pricing estimates.